This is an awesome Chocolate Cake, it is so moist with just the right amount of chocolate, and of course you can never get to much chocolate. Christina Williams at
The Foodie Entourage
brought this wonderful chocolate cake to my Full Plate Thursday recently. Christina started The Foodie Entourage in 2010, she is a freelance writer, web builder and has made chocolates and pastries professionally on and off for the past ten years. Christina originally adapted this recipe from Hershey's "Perfectly Chocolate" Chocolate Cake. Today I am happy to present this lovely cake to you in the
Crazy Cooking Challenge
as we search for the Ultimate Chocolate Cake.
Hershey's "Perfectly Chocolate" Chocolate Cake
Christina Williams
Prepared in Miz Helen's Kitchen
2 cups sugar
1 3/4 cups all purpose flour
3/4 cup Hershey's Cocoa
1 1/2 teaspoons baking powder
1 1/2 teaspoons baking soda
1 teaspoon salt
2 eggs
1 cup buttermilk
1/2 cup vegetable oil
2 teaspoons vanilla extract
1 cup boiling water
Heat oven to 350 degrees. Grease your baking pans and dust with cocoa powder instead of flour.
Stir together sugar, flour, cocoa, baking powder, baking soda and salt in a large bowl. Add eggs, milk, oil and vanilla; beat on medium speed for 2 minutes. Stir in boiling water (batter will be thin). Bake 30 to 35 minutes or until wooden pick inserted in center comes out clean.
"Perfectly Chocolate" Chocolate Frosting
1/2 cup (1 stick) butter or margarine
2/3 cup Hershery's Cocoa
3 cups powdered sugar
1/3 cup milk
1 teaspoon vanilla extract
Melt butter, stir in cocoa. Alternately add powdered sugar and milk, beating to spreading consistency. Add small amount additional milk, if needed. Stir in vanilla.
Yields about 2 cups frosting.
Easy Chocolate Ganache Topping
If you want to cover the cake with a quick and easy ganache instead of frosting, simply melt a bag of chocolate chips in the microwave (on high, one minute at a time) for a few minutes, then add a few tablespoons of unsalted butter (must be real butter) and stir until completely melted and incorporated. Spoon the melted chocolate on top of the cake or mini cakes and use the bottom-side of a large spoon to spread the chocolate (starting from the middle and working in a circular motion) until the chocolate begins to drip down the sides. Then use a zester or grater and a bar of chocolate to sprinkle the top with chocolate shavings.
I Used Two 9 Inch Pans For The Recipe
This is A Great Frosting, It Works Really Well
This is a Great Chocolate Cake
Enjoy Your Cake!
I am so happy that you stopped by to have a nice slice of this wonderful cake with me today. I always look forward to your visits and hope you will come back soon!
Peace and Joy
Miz Helen
This Post Is Linked To:
Foodie Friday
Happy Friday Valentine Link Up
Melt In Your Mouth Monday
Makin You Crave Monday
This Weeks Cravings
Trick or Treat Tuesday
Cast Party Wednesday
Whats Cooking Wednesday
This Post is a Part of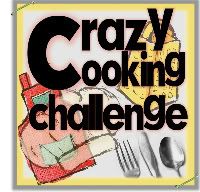 If You Would Like to View Other Post In Search Of The Ultimate Chocolate Cake Check These Great Blogs